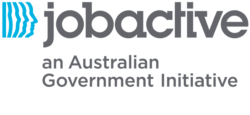 Why choose Global Skills jobactive?
Global Skills is the longest serving Sydney based employment services provider. Global Skills is locally owned and operated, and for the past 30 years has built its reputation on acknowledging that our job seekers and employers are as diverse and unique as the communities in which they live and operate.
Our knowledge and connection to the Sydney labour market and employers is our strength. We continue to invest in developing genuine relationships with local employers and complimentary services, including training providers so we can fast-track job seekers into local work.